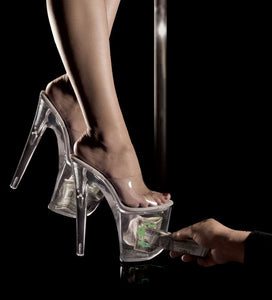 Stripper 101 4 pack
Stripper 101 4 pack includes 4 private stripper 101 sessions as well as 4 open pole sessions. 8 hours total in the studio. Learn the ins and outs of the club scene. Learn the basics of stage presence and performance, basic lap dance techniques and intro to pole on both static and spin. Audition tips and routines are also at your disposal in this private package. 
Call or text us at 702-323-4584 after purchasing to get your first class booked.
This package DOES NOT include club etiquette. That is a 60 mins coarse where we go over baby stripper tips & hacks as well as do's and dont's with your fellow dancers, managers, bar tenders, bouncers, security and most importantly, your customers. If this is something you would like to add it is included in the 10 pack stripper coarse or can be added to the 4 pack for $100.
This package expires after 90 days.