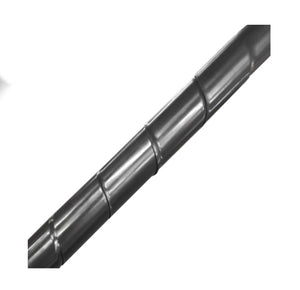 Pole Wrap
Turn any pole (chrome, powder, brass you name it) into an acrobatic pole. This rubber wrap provides a cushioned grip, made out of synthetic, latex free materials leave zero residue on your pole when removed. 
This wrap is 6 inches wide by 10.5 feet long that covers about 7 feet 6 inches on a 45 mm pole.
Very similar to having a silicone pole, best if used wearing clothes for more advanced moves.